Spellbreak gives players the choice of a number of different character classes. These give you a passive ability to enhance your play from the second the game starts, you can also collect scrolls to further augment your abilities. While players collect runes and equipment, you also need to be using your player class to get the most out of your build Ideally, you should tailor these abilities to your style of player and choice of Gauntlets. Each move you make can be supported by a properly chosen bonus skill. Scavenger is a character class that mainly boosts your ability to loot and scavenge. While RNG still plays a big role in what you find, Scavenger evens out the odds a little.
Scavenger is a character class that supports your general play rather than a specific type of Gauntlet. This makes it quite multi-purpose and doesn't limit it to one particular team member. It is perfectly fine for multiple people on a team to be using the Scavenger class, unlike most others. You should still try and avoid this set-up, but it won't be as bad as with other classes. Ideally, this class should be paired with a specific Gauntlet class. This means you augment one of your attacks and specialize in a Gauntlet while retaining the general boosts from Scavenger.
Scavenger's Selectable Scrolls and Passive Ability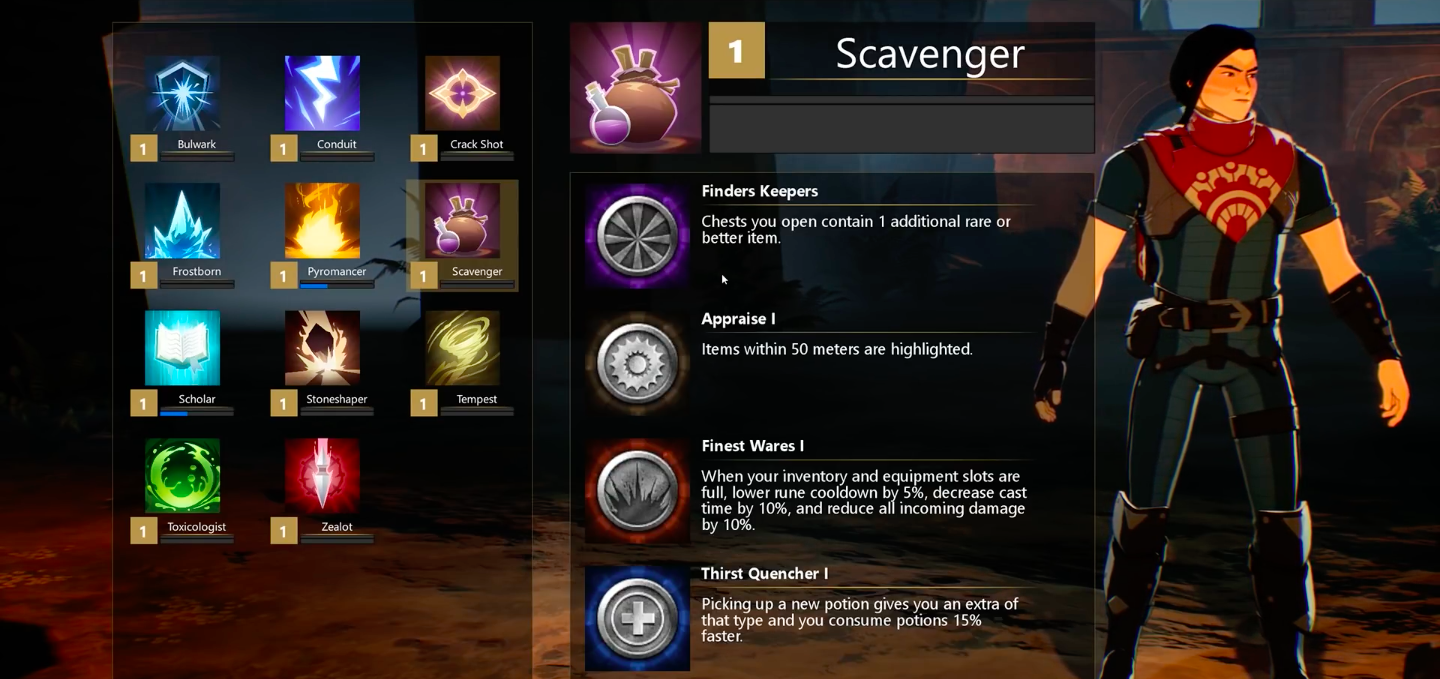 Scavenger's passive ability is Finders Keepers. With this, chests that you open will contain 1 extra item. This is a fairly simple passive ability that will make the game quite a bit easier. It is only really useful in the open stages. After you've finished looting, this ability probably won't come up again. This doesn't transfer to your entire team. However, you can still use it to benefit everyone. You need to ensure that you open every chest for your team. This way the extra item is always generated, no matter who picks it up. This can make a Scavenger class player a real asset.
As well as the passive abilities of each of your character classes, you can also gain additional boosts with selectable scrolls. Each time you gain a skill point you can access one of these scrolls. The first selective scroll available for Scavenger is Appraise. With this skill, items within 50 meters of you are highlighted on your view. This increases to 100 or 150 meters with the upgraded versions of this scroll.
This skill isn't particularly useful. You should really be getting enough loot quick enough to not have to have items pointed out to you. Items are also pretty visible on the map anyway, making this skill feel redundant outside of hidden items. This skill will only help you in the opening stages before you start getting eliminations. Once you start getting eliminations, that will be where you get your loot from. This makes Appraise it a bit pointless once the game starts.
Finest Wares and Thirst Quencher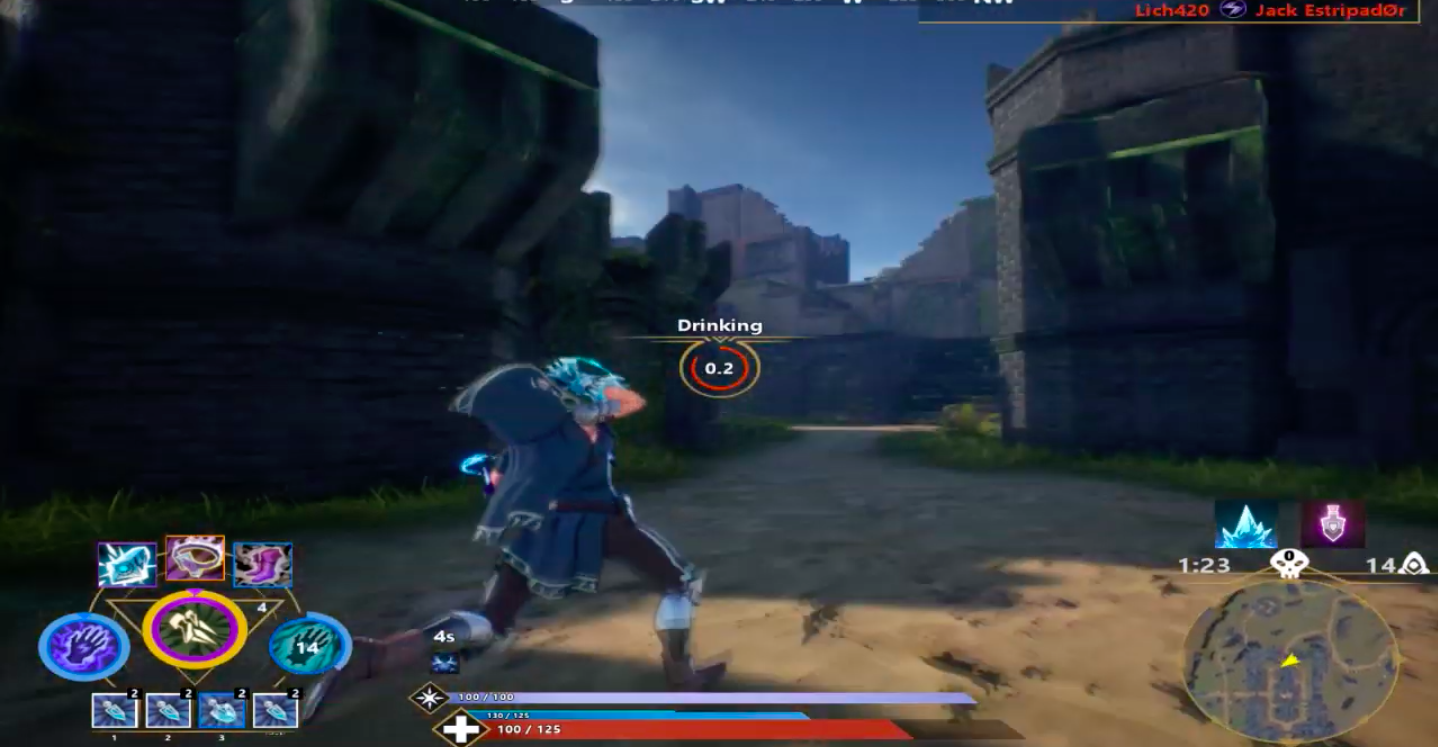 The second scroll for scavenger is Finest Wares. With this skill hoarding items will finally come in handy. This skill lowers your rune cooldown by 5%, provided that you have a full inventory. This increases to 10% with the first upgraded scroll and 15% with the second. This skill is really quite helpful as most players will typically have a full inventory. You should prioritize this skill where possible and choose runes which will make the most out of this.
The last selectable scroll for Scavenger is Thirst Quencher. When you pick up a new potion you will get an extra potion of that type. You also consume potions 15% faster. With Thirst Quencher II this increases to 15% faster and 2 extra potions, and with Thirst Quencher III you will gain 3 more potions and consume them 35% faster. This is another absolutely invaluable skill. With these extra potions and the faster time to drink them, you can extend your life in the game majorly even if you lose a lot of firefights.
When you start picking skills for Scavenger, you should try to get Finest Wares if you've lucked out for Runes, Thirst Quencher if you're taking a lot of damage and Appraise if you're desperate. Since Scavenger is a support player class, it pairs well with any of the Gauntlet focused classes. if you manage to get Scavenger's better scrolls you can use this loot based class to keep yourself filled with health items and able to use overpowered runes much more often than previously.