Spellbreak is still in early access which means the game is relatively open to big changes. Change is at the heart of all successful Battle Royales. Fortnite's near-constant updates keep things interesting and fresh. Unlike adding new content, most Spellbreak updates have more to do with the game still being under construction. As Spellbreak gets closer to releasing in a polished form these changes will become more common. The most recent is close to going live and will change some key mechanics in the game. Most changes seem geared towards balance and ensuring the game is fair to all players. Release 25 is the latest major alteration to Spellbreak. It includes huge changes to just about every area of the game.
Although there are big changes, one place where Release 25 hasn't had a big impact is the map. The map has remained pretty much untouched, but that is just about it. The changes from Release 25 are so major that you might have to re-assess your strategies in the game and how you go about winning matches.
New Mechanics and Improvements in Release 25

You can choose which slot a Gauntlet is assigned to.– Rather than Gauntlets immediately filling any empty slot, you can now you use the mouse to decide which slot to place a Gauntlet in.
Movement trails –Each player now leaves a trail behind them when running and jumping. This doesn't apply when you're standing still and is harder to see when crouched. This change is going to make it even harder to play with any degree of stealth. However, this has been balanced a bit with some changes to item bonus. Although this will make it more complicated to use a stealthy loadout.
Changes to UI –The UI has been altered. The health and armor bars are now at the top left. There also indicators for various elements of your load like player class.
Mouse Sensitivity –A slider has been added for the sensitivity of your mouse when zoomed in. This should help you optimize your settings for playing Spellbreak in Release 25.
Camera Position –The field of view has increased from 85 while standing and 90 while moving at 103 for both. This is a major improvement for pretty much everyone although it will mainly benefit those with bigger displays.
 Drop System Changes

Random drop portals – Teams and Players will now be automatically assigned a random drop portal. If you don't select a drop portal, you will default to this location.
Portal selection time – This has been increased from 10 seconds to 20.
Drop Leaders –The first player to select a portal in a team will apply to every player. However, if another player then changes the selection it only applies to themselves. This allows one player to act as a drop leader for the time.
Dropping Together –Players who drop through the same portal as a team member will now spawn closer together
Movement –For the last bit of your drop, you can now control your movement. This gives you a lot more agency over your landing. This is a big overhaul for dropping with Release 25.
Release 25's Balancing Changes
Movement –Sprinting speed has been decreased by 10%. As this stacks with classes, this will be quite useful. Although items that boost sprinting speed have also been added, so the effect overall is hard to judge at this stage.
Starting Amor – This has been decreased from 75 to 20. A major drop, but considering the number of boosts to armor you can get it isn't that big of a deal. Release 25 will definitely change the early game with this tweak. Although the drop is substantial, using the right items should negate this.
Items – Amulets
Pretty much every item has been changed. A lot of them have been standardized to make their uses more uniform. For each slot for an item, there is now a single common and single uncommon item. There are then two more items per slot for each level of rarity. This makes eight items per slot available. This is a lot less. However, the spread of items in the past was a little big and baffling to actually use. This way you will be less reliant on RNG to get the build that you need. 
Amulets –Maximum mana is now increased by every amulet in Release 25. This can stack quite high with the higher rarities.
Common Amulet –Adds 15 to your max mana.
Uncommon Amulet – 30 added to your Max Mana.
Rare Amulet of the Wanderer – Adds 45 to your max mana and increases cast speed by 20.
Rare Amulet of the Berserker – Your sorcery cooldown is decreased by 35% and your max mana increased by 45. Epic Amulet of the Slayer –Spell damage boosted by 15% and 60 added to max mana.
Epic Amulet of the Survivor– Health drain is increased by 25% and max mana increased by 60.
Legendary Amulet of the Scribe – When you use use a ruin your Sorceries are refreshed. However, this has a cooldown of 5 seconds. Max mana increased by 75%. 

 

Legendary Amulet of the Behemoth – Spell damage increased by 10%, cast speed increased by 15% and max mana increased by 75
Release 25's Changes to Belts 
Belts – All belts will now increase your maximum armor.  Although this balances out the decrease in starting armor it will now vary based on your equipment.
Common Belt –Max armor increased by 20.
Uncommon belt –Max armor increased by 40.
Rare Belt of the Slayer –Rune Cooldown speed decreased by 20% and max armor increased by 55.
Rare Belt of the Wanderer –Max Rune charges increased by 1 and max armor increased by 55.
Epic Belt of the Scribe –Damage resistance up by 95%. However, this is only for 1 second on Rune Use. Max Rune charges also increases by 1 and max armor increases by 65.
Epic Belt of the Survivor –Damage resistance increases by 20% and max armor increases by 65.
Legendary Belt of the Behemoth –Damage Resistance increased by 10%, Max Rune charges increased by 1 and max armor increased by 70. 

 

Legendary Belt of the Berserker –Max Runes charges increased by 2, rune cooldown speed increased by 20% and max armor increased by 70.
Boots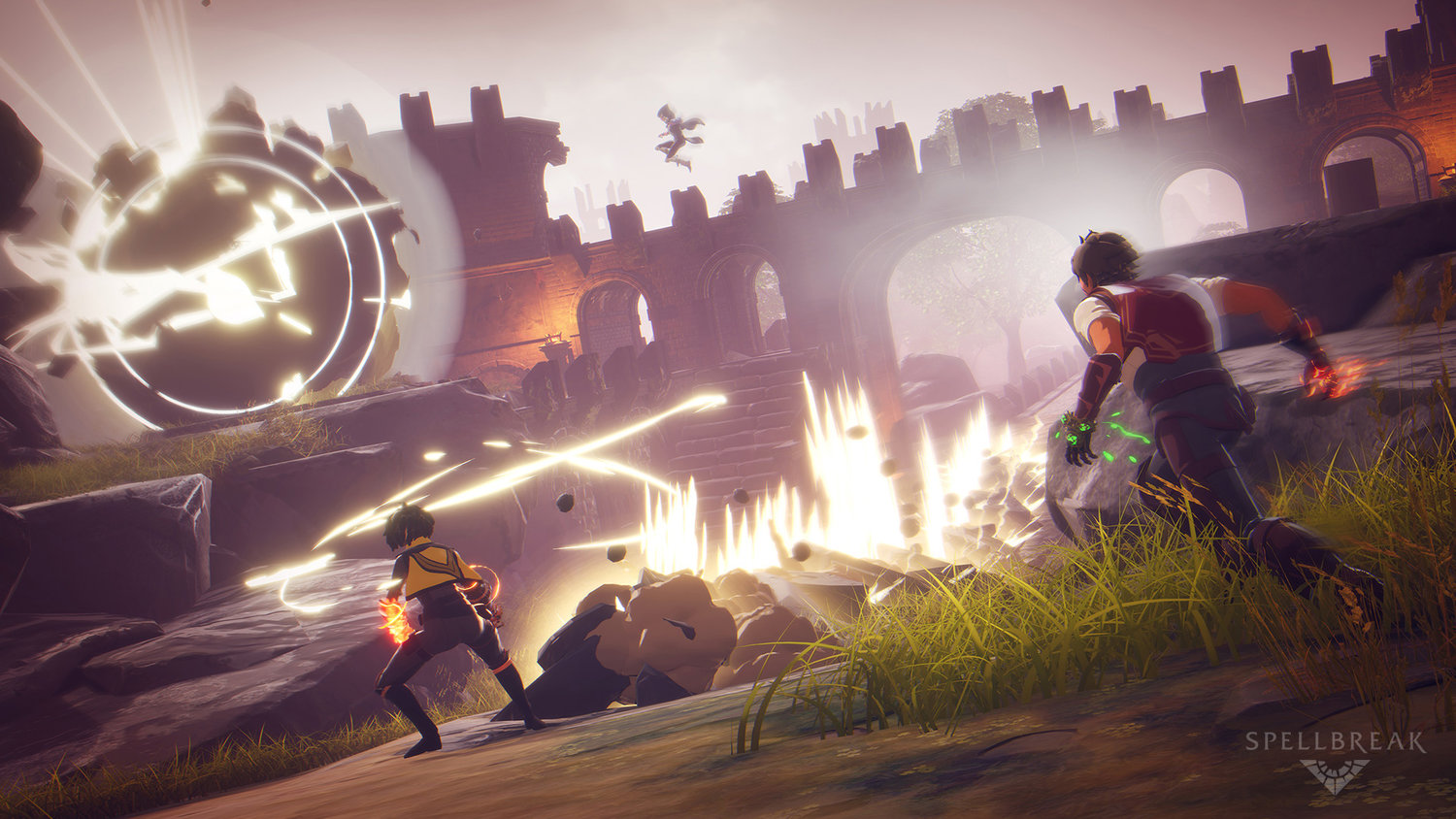 Boots –All boots now increase your maximum run speed in Release 25.
Common Boots –Run speed increased by 5%.
Uncommon boots –Your Run Speed increased by 10%. 

 

Rare Boots of the Scribe –Run Speed increases by 35% for 5 seconds on rune use. Overall Run speed increased by 15%.
Rare Boots of the Berserker –You're immune to shock damage and increase your run speed by 40% for 5 seconds when taking Lightning damage. Your overall run speed goes up by 15%. 

 

Epic Boots of the Survivor: Turn invisible for 1 second when crouching. Run speed is increased by 20%.
Epic Boots of the Behemoth –Immune to shock damage, toxic puddles, and ice patches. Your run speed is increased by 20%.

 

Legendary Boots of the Slayer –You can now Triple jumps. Max jump increased by 25% and run speed increased by 25%.

 

Legendary Bots of the Wanderer –Invisible for 5 seconds every 10 seconds. Your run speed is increased by 25%.
Release 25's Other Changes
Optimization – There have been various measures of optimization to allow Spellbreak to run even better on every PC. if your device is a little underpowered you might have better luck with the game following Release 25. There have also been some changes to increase performance at higher frame rates.
Visual and Audio Changes –Skills are in the process of having VFK added to clarify buffs and debuffs to players.
UI improvements – Circles, level ups, and teams have been changed to be more communicative.
New Revive Animation – A new animation is in Release 25.
Grunting –The grunting after being hit hard is gone.
Various Bug Fixes –All known bugs have been addressed or in the process of being addressed.
These adjustments make for some big changes to gameplay in Release 25 of Spellbreak. Particularly the changes to items. these are going to have a big effect on how you play. You should re-assess your choice of Gauntlets and Classes to try and stack these new bonuses the best that you can. The reduced pool should make it easier to get a beneficial loadout each time.