Spellbreak is an upcoming Battle Royale title that includes RPG elements that set it apart from the crowd. This is one of the most exciting new Battle Royale games of the year, which has left many fans wondering how to play Spellbreak. The game is a fantasy RPG take on the genre, which means there aren't any guns floating around of you to take out enemies. Instead, players have to use their wits and magic powers to take down every other player on the map. Like in other Battle Royales, the last man standing is the overall winner.
While it is only currently available in as a closed Alpha, Spellbreak appears to be remarkably polished. The game already has fleshed out game modes and well-developed mechanics. Visually, it bears a striking resemblance to Fortnite but with a fantasy twist. Players who tend to avoid direct firefights in other Battle Royale titles, or find themselves struggling with aiming, will find a lot to like in Spellbreak.
What Is Spellbreak?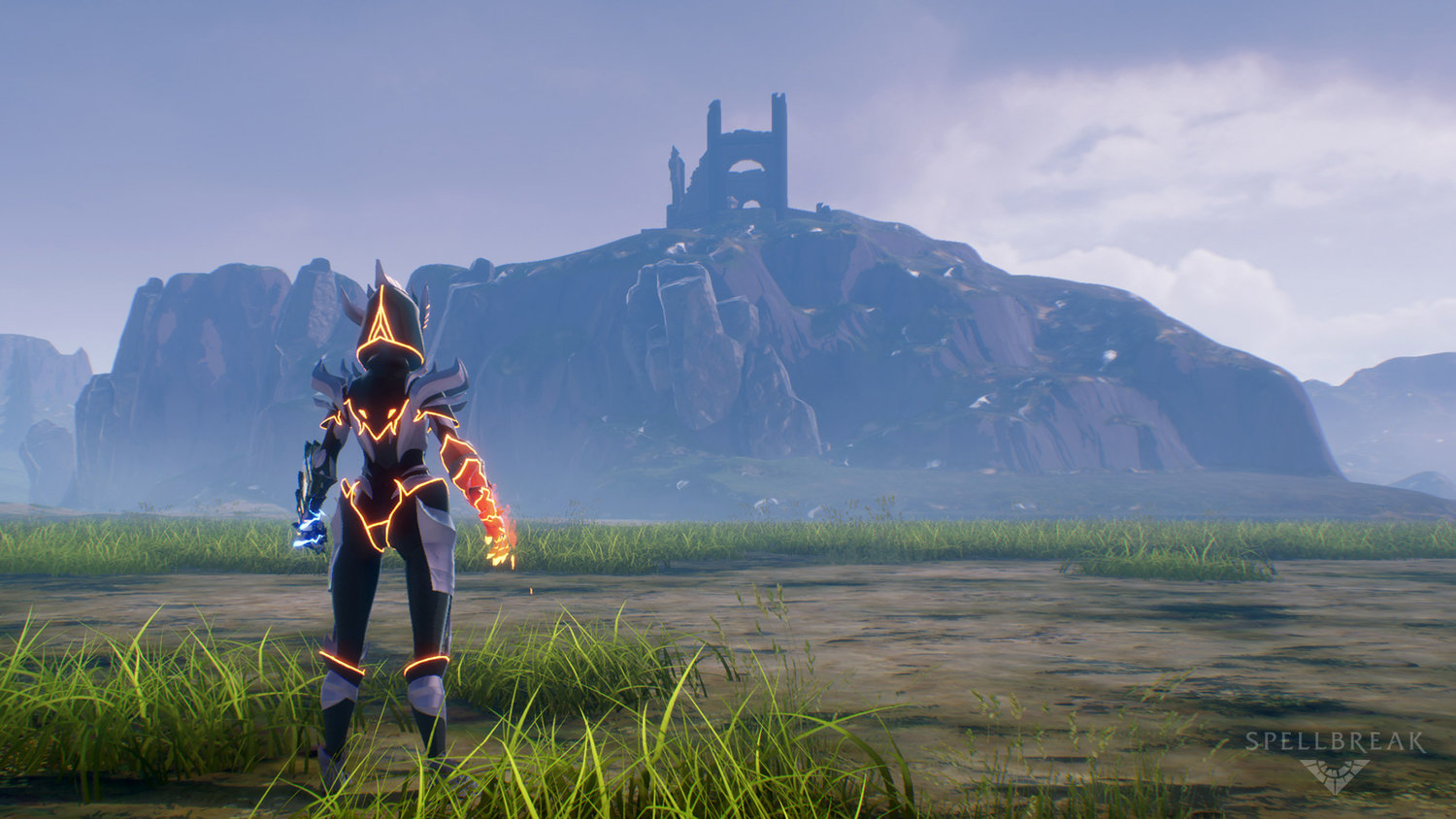 Spellbreak gameplay uses the normal Battle Royale template but has some key innovations. The first is character classes. Rather than every player dropping in identical aside from skins or relying on a hero roster, Spellbreak gives players the choice of a few different character classes. There quite a few classes already available, but the developers want to add a lot more before the gameplay enters a more open stage. They are also hoping that this style of character will help Spellbreak bring that classic RPG feel to this new genre.
These character classes and powers will be tied to a progression system. By completing quests, players will be able to master new skills in the game and show of their abilities in their class. This will be similar to the gameplay in an MMO rather than a traditional RPG. It should give players a greater sense of achievement as they progress through the stages of the game.
This will all make it feel quite a bit different from what fans expect from a Battle Royale. As expansive as the genre now is, it is mainly just variations on shooters. Fortnite has plenty of non-shooting, but it is still essential for high-level play. Spellbreak is going to offer players who are more into RPGs a chance to get involved in a Battle Royale.
Customization and Map
A key part of Spellbreak is customization. Like its Battle Royale predecessors, you're almost guaranteed to be able to purchase in-game cosmetics. The Founder Packs currently on offer will give you a head start on this, with some in-game currency ready for you at launch. However, as well as cosmetic skills, Spellbreak will give players the opportunity to really customize their gameplay. The spells that are on offer are going to be able to be upgraded and combined. Combining different types of spells will make the way you actually play the game completely different from other players. This is a level of personalization not otherwise seen in Battle Royales.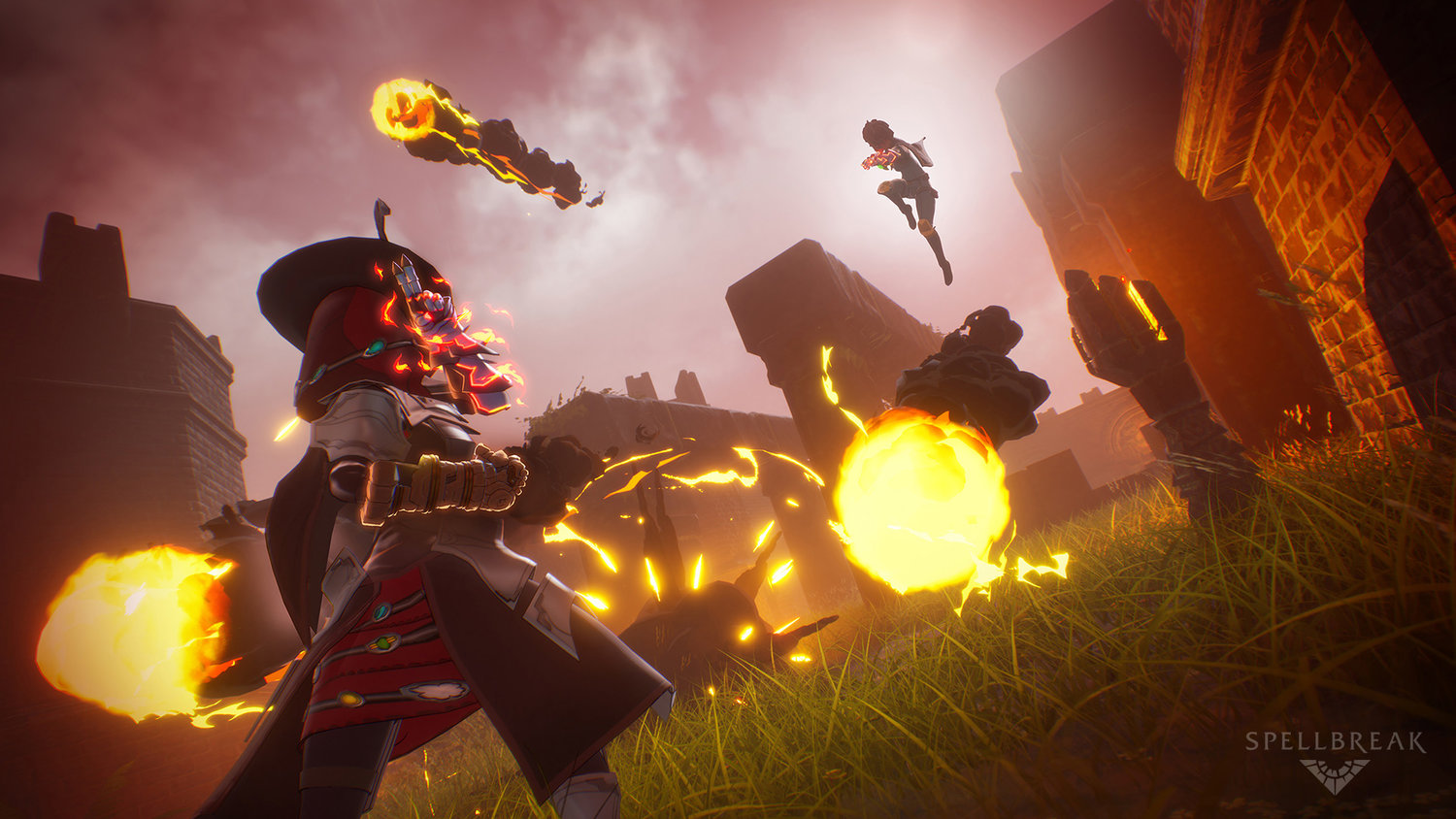 Runes are a feature in the game which will give you new abilities. These will include spell casting and combat, but the ability runes will also give you more movement and utility options. These options are going to open up the map in a whole new way.
What is really special about Spellbreak is the way it is reinventing familiar genres in Battle Royale. RPGs and fantasy aren't the most natural games to slot into this template. The way that Spellbreak is going about doing this anyway is really exciting. If you're a fan of Battle Royales, or you're not but are into non-shooter games then Spellbreaker is definitely a title to keep your eye on.