Each character in Apex Legends has a completely different skillset. Once you're familiar with the basics of the game and have learned a little more about the map and handling firefights, then you need to pick a legend to focus on. It won't always be possible to play as the exact legend you want to every time. However, you should at least focus on a few legends. By specifying your practice to just one or two Legends, you can really master their abilities and styles of play to ensure you're a real asset to your team. Pathfinder is a Legend that is focused on mobility. With this Legend's abilities, your entire team will have a much easier time getting around the map, something which is deceptively important in Apex Legend's gameplay.
Pathfinder might lack the offensive abilities of aggressive legends like Bangalore, or the flashy tricks of Mirage, but he is a solid choice. You're going to be playing a form of support, a role which can improve a team chances much more than a second fighter. When using Pathfinder, you need to be focused on helping extend your abilities and bonuses to support your entire team. It is easy to accidentally only utilize these abilities yourself. If you can master using all of Pathfinder's abilities to cover great distances, your team can be constantly on the move. This will make you impossible to pin down and harder to kill. Learn these abilities and you can start to win as Pathfinder.
Pathfinder's Passive Ability – Inside Knowledge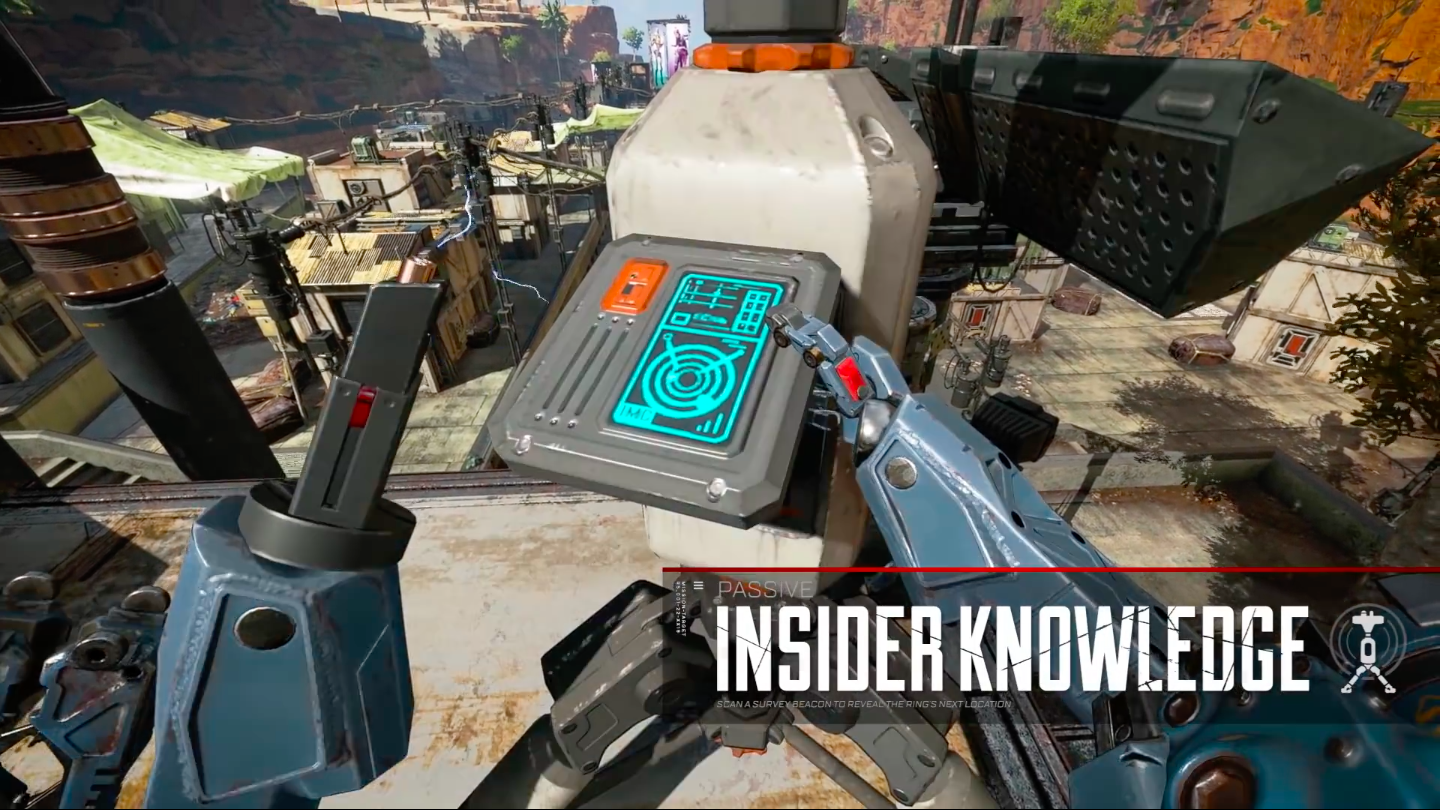 Pathfinder's Passive Ability isn't the most exciting in the game but it's definitely useful. Pathfinder can scan a survey beacon, after doing this the next location of the ring will be visible on the map. This ability is easy to perform, just run up to a survey beacon and interact with it.
To get the most out of this ability you should be aware of where most survey beacons are. They have their own icon on the minimap so shouldn't be hard to spot. If possible, you should try and get into the habit of utilizing this ability whenever you pass a survey beacon. This will help you stay aware and up to date on the movement of the ring.
There isn't too much of a strategy on how to use this ability. However, make sure you use as often as possible. If done correctly you should have advanced knowledge of the location of every ring in every game in Apex Legends, helping you and your team stay ahead of the competition.
Tactical Ability – Grappling Hook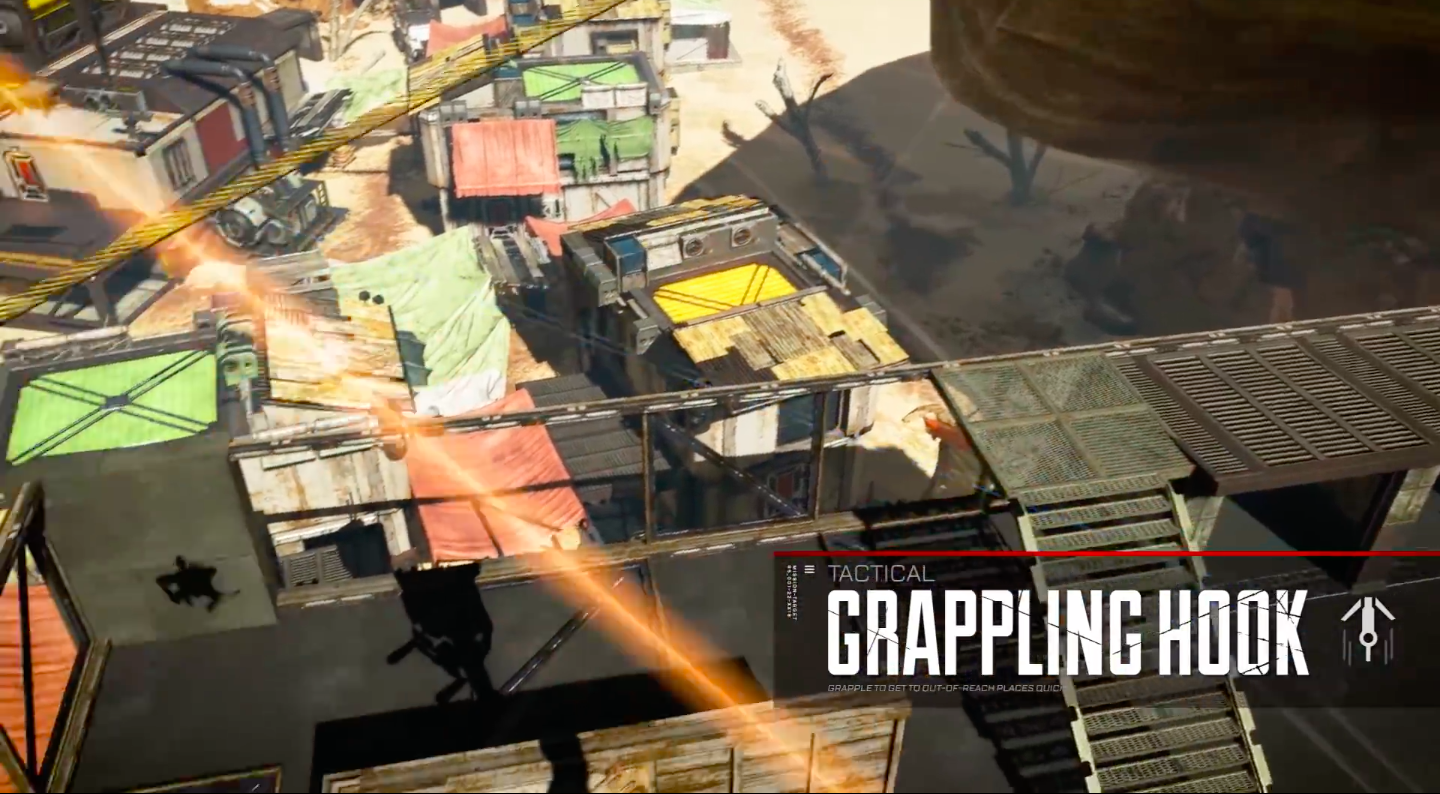 Pathfinder's Tactical Ability is a Grappling Hook. When you launch this hook, it will grab onto a surface and pull you upwards towards on. At its most basic level, the grappling hook can help you traverse big distances of the map very quickly and reach vertical points without having to run around like most other players. It is also pretty helpful for firefights.
When you find yourself in combat, the Grappling Hook can be the perfect tool to break out of a stagnant situation. By propelling yourself up to the nearest surface, you can quickly escape any firefight. While this is helpful for running, it also lets you get to an adventurous position as quick as possible. You can use the grappling hook to quickly leap up to the higher ground. Once up there you are perfectly positioned to take control of the fight. Even with Pathfinder's limited capacity for combat, using the grappling hook at the right moment can give your team a real advantage.
You can also use the Grappling Hook to finish off a fight. If one team member has managed to escape, you can use it to propel yourself nearly instantly to their location. Doing this gives you the easy kill of finishing them off and ensures that they can't revive any of their team.
You can also grapple directly onto an enemy to take them by surprise and get in for a close elimination. This is slightly harder to pull off though. You shouldn't try this on an unsuspecting enemy as you won't be able to kill them quick enough to make it worthwhile, with some practice it can be a cool trick.
Win as Pathfinder with the Zipline Gun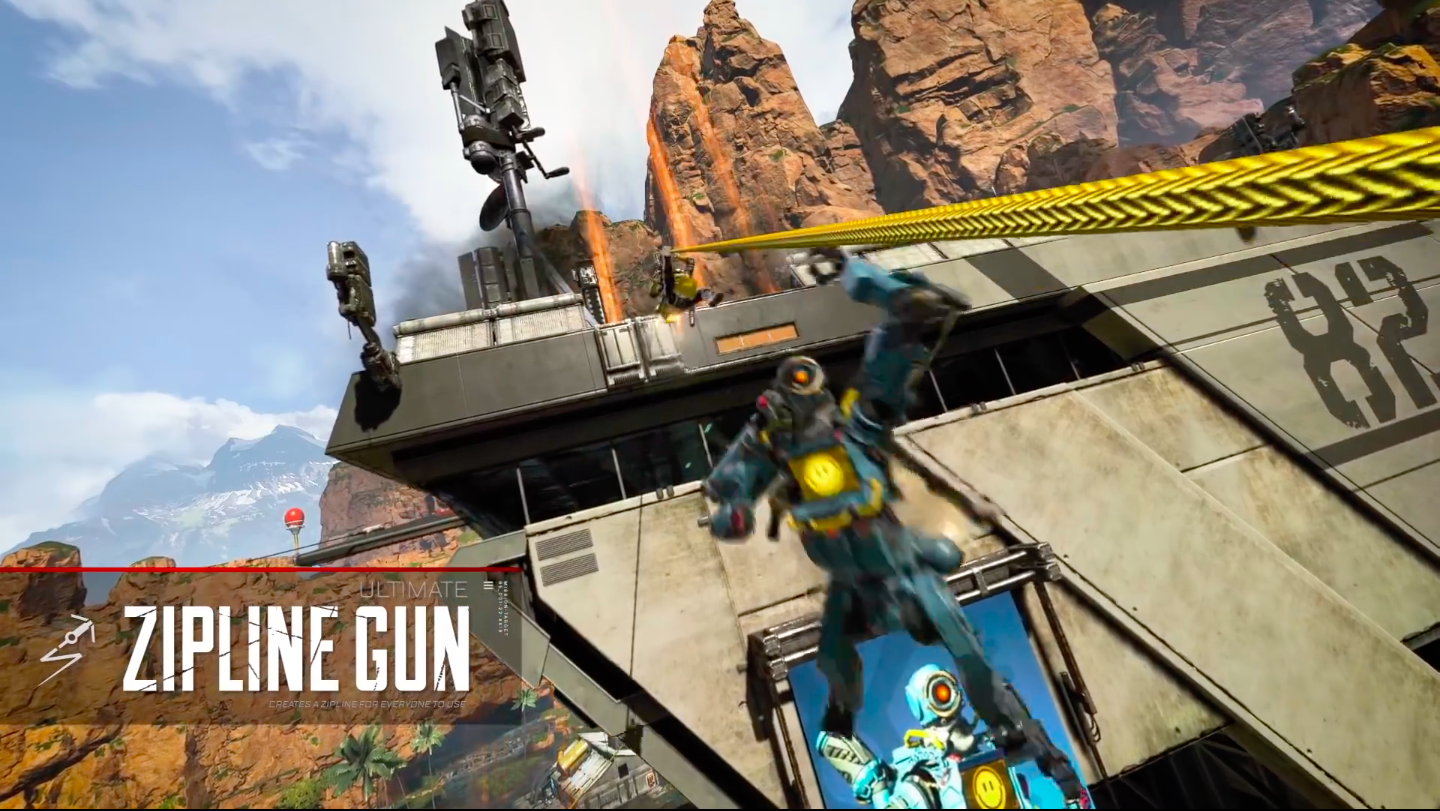 The Zipline Gun is Pathfinder's Ultimate ability and it just about gives your team full movement across the map. It is like the Grappling Hook, only this time it applies to your entire team and anyone else around. You can use it to transport your entire squad to wherever you want. This gives you plenty of options for this ability.
The first is to cut out a lengthy detour. The Zipline Gun lets your team quickly access ant area. This is a boring use but it gets the job done. It is more effective offensively to take another team by surprise. If you see another team too far away to actually attack, the Zipline Gun will allow your entire squad to zip to their location. With the benefit of surprising them, you should be able to take the team down.
When you become embroiled in a close-quarters fight, try throwing out a zipline. It gives you and your entire team the option of quickly escaping. You might not need it the second you fire the Zipline Gun, but it could save you later.  The Zipline Gun is a fantastic tool for reaching anywhere on the map. Make sure you're communicating with your team about when you're launching it so everyone can get the most out of it.
Conclusion
Pathfinder is a great Legend to use who can give your team options of mobility that aren't available to others. If you master his skills, your squad should have better knowledge of what's going on in the map. As well as the ability to traverse to enemies whenever they need to. When combined with offensive legends and quick healers, Pathfinder can be a fantastic tool.