Mordhau hasn't been widely available for too long, but it has already made quite an impact. Players have enjoyed learning its intricate duelling system and the unique blend of archery, horseback combat, and building the game offers. While the game already has quite a lot of maps and game modes available, developers have revealed some of their plans for new Mordhau content in the future.
Someone from the development team has laid out some of the plans for Mordhau in a post on the game's official forum. These include even more maps and mechanics, along with a Ranked mode. This is particularly good news for anyone who thinks they're an expert at Mordhau. Being able to actually test your skills against over players of your calibre is always an improvement for a game like this. This new Mordhau content might not be imminently available, but it is nice to know where the game is heading.
New Mordhau Content – What New Maps and Modes are Coming?
New Maps
While Mordhau already has quite a few maps, even more, are coming to the game. This new Mordhau content should help keep players entertained with the rotation.
Feltoria – This map is an actual town rather than deserted battlefield! It will feature crowded streets, chokepoints, open areas, some vertical sections, and even some more interiors.
Castello– This map is a castle keep and courtyard, but with more of a Southern-European style than Grad. The castle area will be more detailed, with portcullis control and areas to enable those intense close combat fights. This map might be some of the first new Mordhau content to come to the game since it has already entered its final art check. 
Game Modes
A Ranked mode will be coming to Mordhau! This is great news, and even quicker than Fortnite or Apex Legendsmanaged. Each player will have to progress through a series of increasingly harder ranks. From the concept art that has been shown off so far, there seems to be 25 ranks. Players begin unranked then progress their way up. We likely won't learn more about this mode or how scoring works until closer to release. However, you should be making sure you're playing as well as you can ready for its launch you and know everything you need to about the game.
64-Man Invasion Mode
This new game mode is currently being worked on in Mordhau. It features the same amount of players as a Battle Royale game, but with some different rules.
It will be attack and defence based, developers are trying to recreate the feel of a large medieval battle with this mode.
One side will likely be invading the map of another team.
It will be integrated into existing maps as well as new ones, so there's quite a bit of work going into it.
This new Mordhau content likely won't be in the next update but will be soon.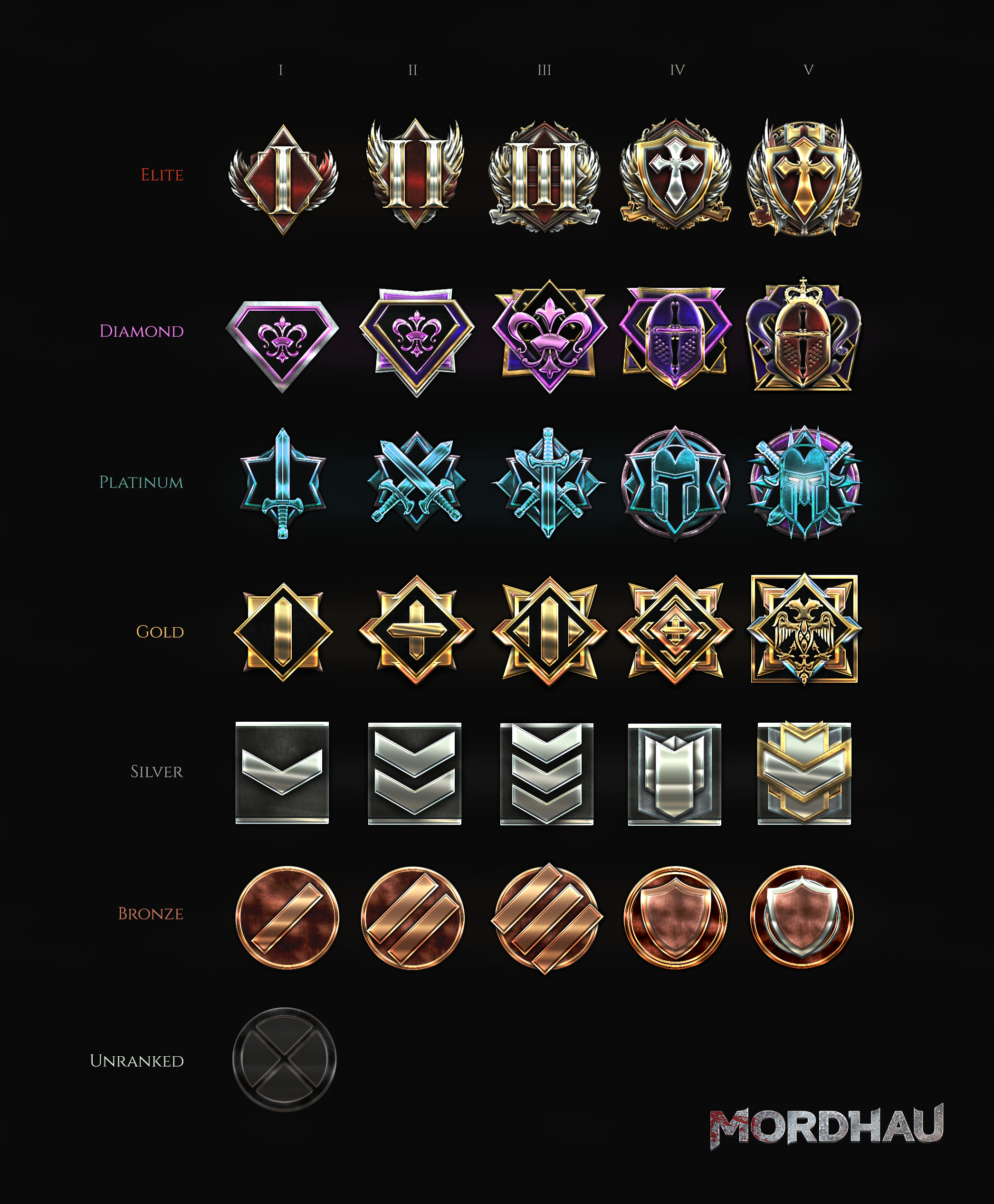 New Mordhau Content – Balancing
The Mordhau developers might be working on plenty of new content, but they're also working on polishing what is already in the game. This includes addressing some longstanding problems of the community:
Horseback – They are looking into a way to power down horses. At the moment, they are overpowered and difficult to counter. This will be addressed soon in a way that keeps them viable but stops them becoming overwhelming.
Firebombs – These items will also get a nerf in the next round of new Mordhau content. They will be made less punishing and behave more like actual fire. Only players who physically end up on fire will get the bulk of the punishment.
Griefing – The team are working on some measures to griefers.  Both teammates and opponents will have options to deal with them.
Mods – While the developers are currently prioritising development of new Mordhau content, mods are something that is being looked at.
With a ranked mode incoming and some major fixes planned to address the overpowered play styles in the game, you need to step up your duelling. To get the most out of Mordhau you need to be using the best settings possible, getting the best frames per second that you can, and using the right Mordhau keybinds.