The first update of Spellbreak's newest phase is now active in the game! This update is the first one that progresses the game from its previous closed state into a new Closed beta. The game has gone through quite a lot of revisions to get to where it is now, but a few more have come with this transition. Older players have an advantage over those joining in with the Spellbreak Closed Beta for the first time. However, unless you want to relearn everything you've been playing for a while now, you'll need to see how this latest effects you. The Spellbreak CB Patch 1 has brought quite a few new features to the game.
While this update has a lot of quality of life improvements that long-time players are going to appreciate, there have been some balancing changes. Previous updates overhauled equipment and character classes. The new iterations of these mechanics are more polished. While Long-time players are going to find Spellbreak CB Patch 1 has changed the game a lot, it has really smoothed things out.
New Features in Spellbreak CB Patch 1
These are some of the new features and changes added in with Spellbreak CB Patch 1.
Alpha Tester Rewards – Players who have been playing through the game already will receive the Pioneer skin.
Controllers – Spellbreak now has Controller support! Xbox 360 and Xbox controllers will work as standard. However, if you're planning on using a Dualshock 4 from a PS4 then you'll have to run this middleman software. While this is a bit annoying, this is down to the controller not Spellbreak.
Languages – Spellbreak is now available in Brazilian Portuguese, French, German, Italian, Japanese, Russian, Simplified Chinese, and Spanish. However, even more languages are planned.
Epic Friends – Spellbreak now uses the epic friends system! You'll be able to use the standard Epic account features for playing with others, you'll likely have this account from playing Fortnite already.
Gameplay and Balancing Changes
Spellbreak CB Patch 1 has also brought some balances and gameplay changes. These are the main differences for the newer version of the game:
Gauntlets – You can't now swap out a Gauntlet for a lower quality Gauntlet of the same type. No more accidental dropping.
Circle – The circle has a new name. However, it hasn't changed dramatically. It is called the Storm. While this isn't exactly revolutionary, it is something.
Tutorials – Those annoying tutorial prompts will now appear less frequently.
Run Trails – The trails that follow players around will now only show when you're levitating. However, the game still isn't exactly based on stealth. The Spellbreak CB Patch 1 might have changed this a bit, but it hasn't made it into a camping based game.
Lightning – The windup animation has been removed from this. While this may seem like a cosmetic change, it is going to make it a quicker attack.
Shocked Clouds – This combo attack's radius has been increased by 10m.
Flash Freeze – This freezes players 25% faster. Although the duration has been halved from 6 seconds to 3. This change is half nerf, half buff.
Conflagration – Mini-fireballs can't impact players anymore. They now only damage you from their AOE explosion. The AOE damage radius has increased from 1.25m to 1.5m. While this is a minor change, it achieves a balance.
Disruption – This mechanic has received a big change in Spellbreak CB Patch 1. Ice trails will no longer affect your movement speed. Your movement speed will be increased by 33%, and the timer between disrupted and exile is increased from 60 seconds to 90 seconds.
Map Changes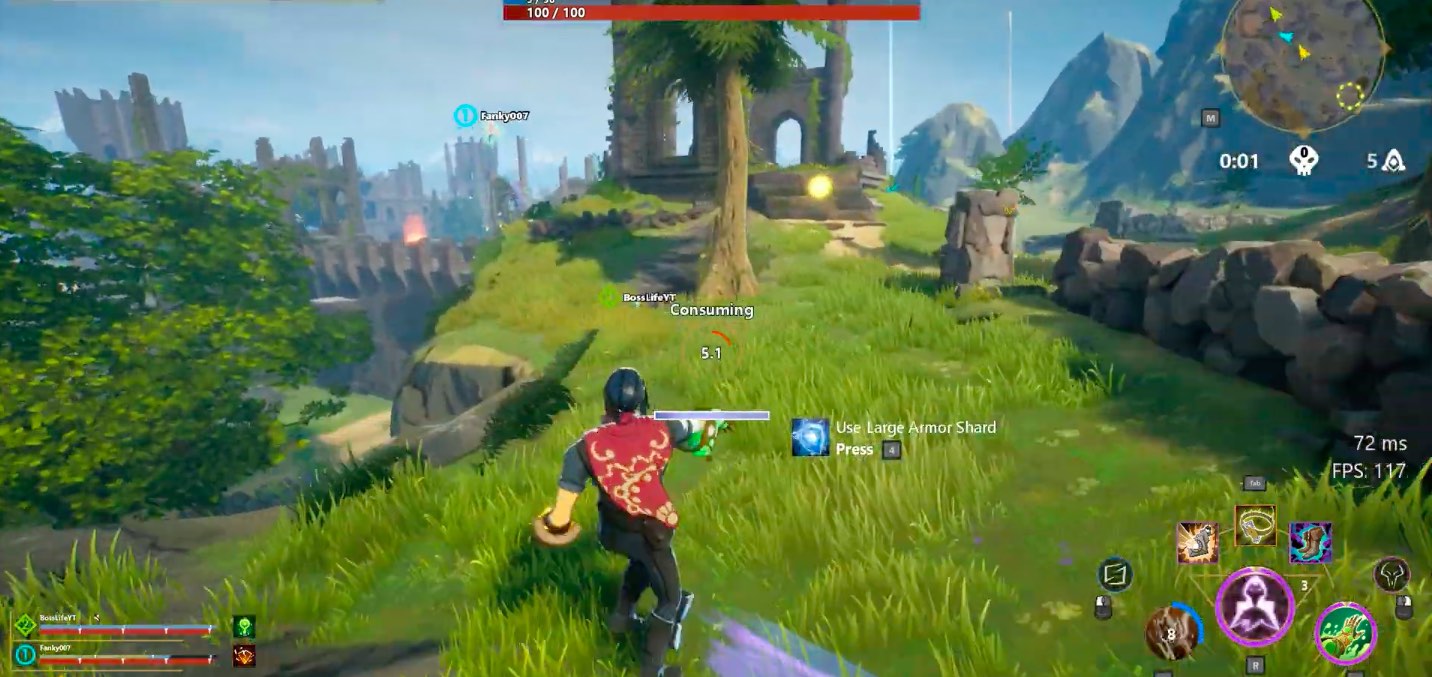 Fort Halcyon – This area and those around it have been revamped. This change includes the Cathedral POI. While it isn't a huge change it is nice that the map is evolving.
Skybox and Lighting – This has been improved. The game is now lighter. While it isn't an entire graphical overhaul, it makes things easier to follow.
Fog – The fog is new! It is now easier to see things far in the distance.
Grass – This has a new texture.
Hope's End – The castle has a new design.
Evenguard Summit – This has also has a new design.
Timberrend – This area has a new updated. While it isn't an entirely new POI, there is a new waterwheel.
Witgrave – A windmill has been added! Again, this also isn't a big new POI but an addition.
Fever Ridge and Stonetooth Valley – These spots now have more loot.
Bug Fixes – Some areas have had adjustments. However, these changes are to fix bugs not change gameplay.
Other Changes in Spellbreak CB Patch 1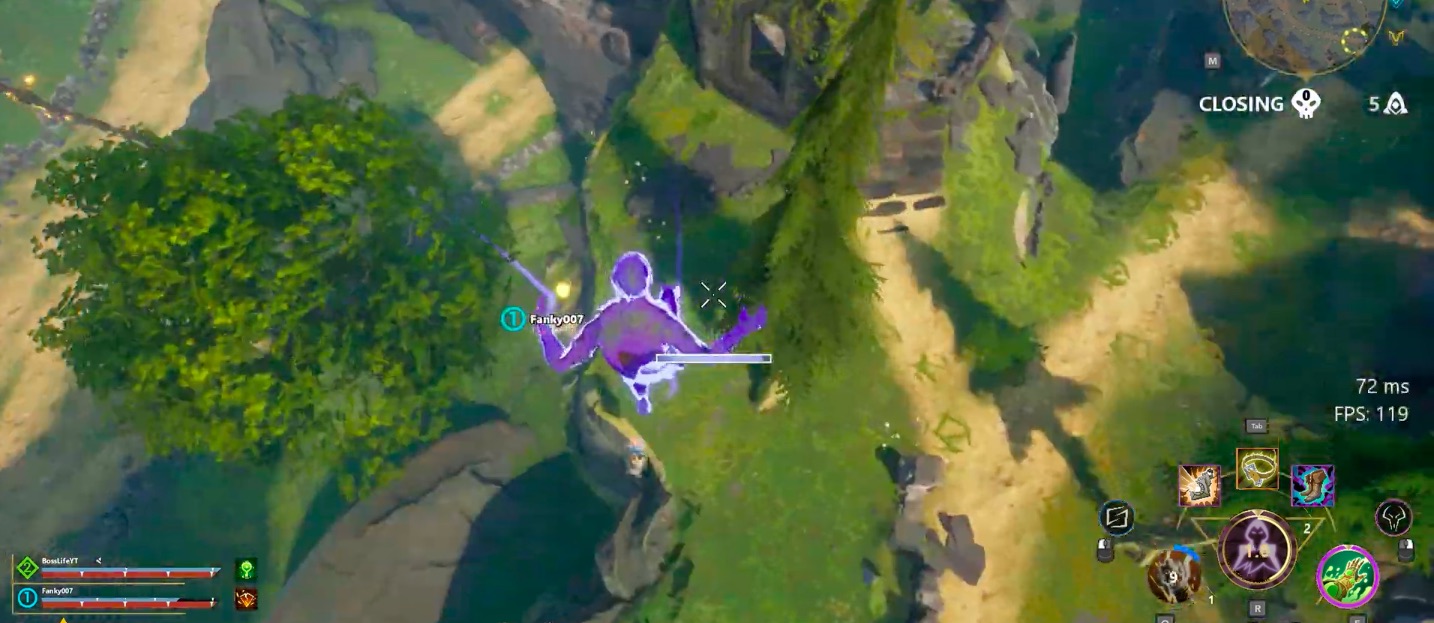 There have been plenty of other changes in this map. These are the major ones:
UI – The entire UI has been polished and adjusted. While it doesn't look majorly different, it is a lot less intrusive and more intuitive.
FX and Animations – A lot of these have been revamped.
Bug Fixes – Plenty of them, the game should play a lot smoother after Spellbreak CB Patch 1.
Whether you're only just starting with Spellbreak or a long-time player, the start of the Closed Beta is an exciting time. With Spellbreak CB Patch 1 changing a fair bit about the game, it is a good time to check your settings and ensure you're getting the best frames per seconds in the game as physically possible.