Spellbreak is still in early access, so it is constantly under development. One element of the game that has recently received a big change is the Spellbreak map. It was long overdue.
Previously the Spellbreak map has been a bit plain. Ruins and structures were around, but there were few points of interest. This has changed with the latest update. Now that there is a little more to the Spellbreak map, you can work on your strategies.
Previously it was fairly unimportant where you landed. Sure, loot was scattered about but you could never tell how busy an area would be. Spellbreak didn't have its own place to drop in, no Tilted Towers here. However, with recent additions, there is now a lot more to the Spellbreak map. Having a good landing strategy can really help you out when you're trying to win games in Spellbreak.
Epic Chest Locations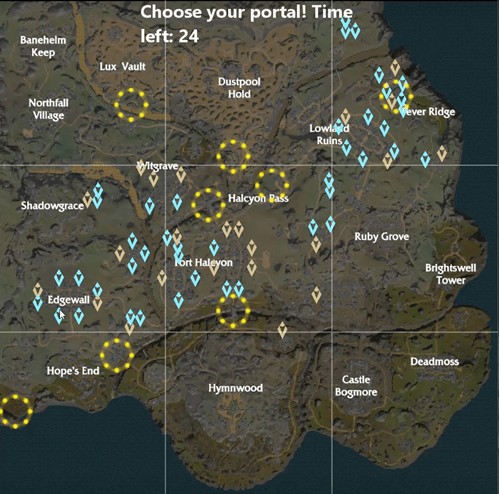 Loot in Spellbreak isn't all that random. What you get from chests might be randomly determined, but the location of high-level chests is not. Some character classes give a big boost while you're looting, if you're playing with these you need to make the most out of them. Even if you're not, you need the right Gauntlets to stand a chance in combat. If you're after the best loot, then there are a few set locations you need to head to in every game. These areas on the Spellbreak map always have an Epic level chest:
Banehelm Keep –Two Epic chests are located in the centre, one is located between here and Lux Vault.
Dustpool Hold– There are two chests are located in the centre, one just below there to the East, one just to the north, and two to the West.
Lowland Ruins–While there are none centrally here, but two located just to the east.
Fever Ridge– There is only one chest located centrally, with another located up the coast towards the north.
Ruby Grove– There is one located centrally, one to the east between here and Brightwell Tower, and one to the south parallel to Brightwell Tower.
Fort Halcyon –There are two located in the structure in the centre of the map.
Shadowgrave –Near the edge of the Spellbreak map, there is one epic level chest.
Edgewall –There are two chests located in the centre.
Hymnwood –No chests are located here, but below in the furthest southern part of the Spellbreak map there is one.
Castle Bogmore –There are two chests located here, on each side of the area.
Deadmoss –There are no epic chests here, but directly south from the centre there is one chest. This is located on the coast of the Spellbreak Map
Points of Interest of the Spellbreak Map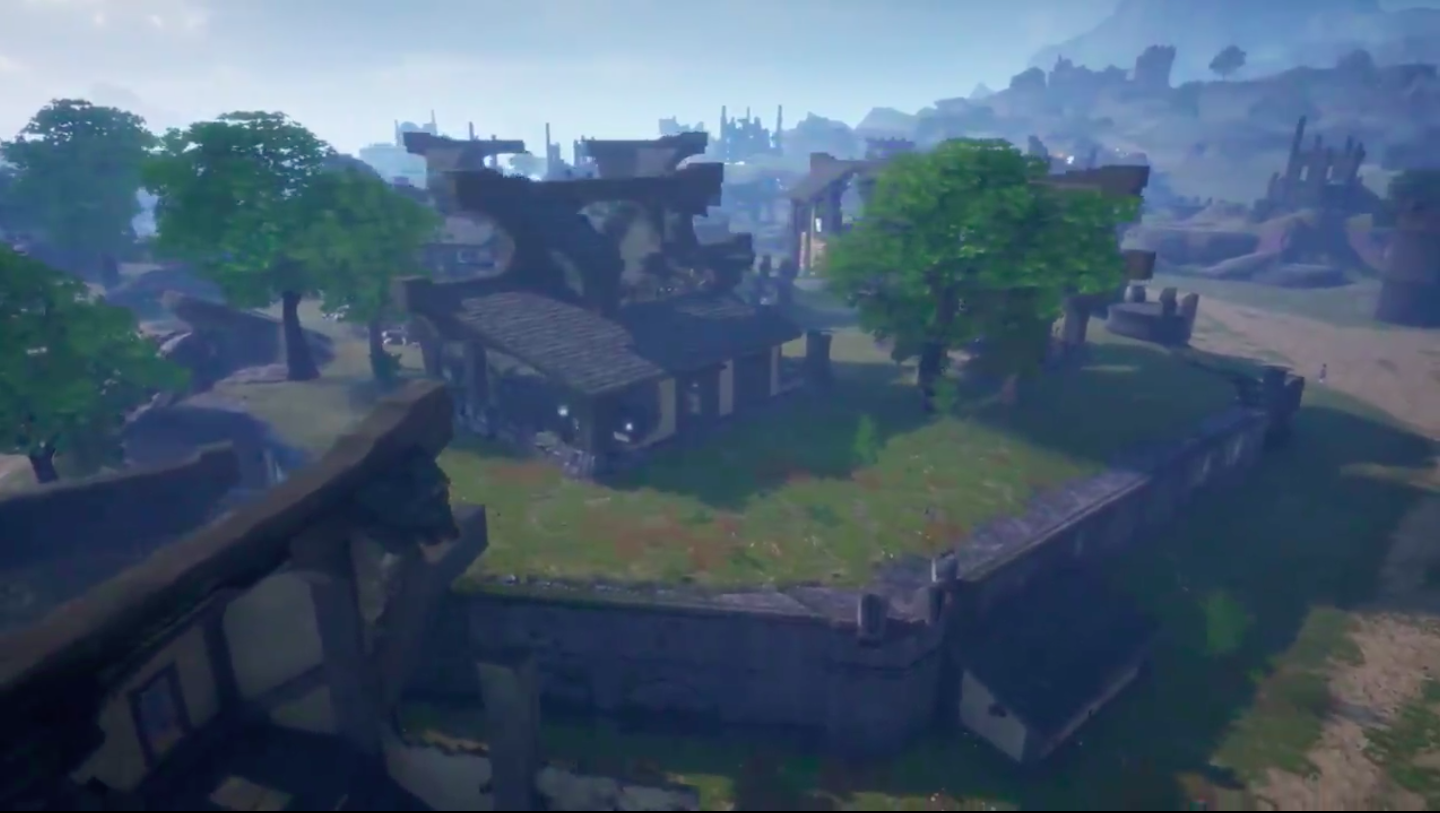 Loot is all well and good, but what if you're looking for some action? If you're hoping to start a game and get some combat under your belt quickly, the villages are the places to go. Since they were added in the previous update they've become a meeting point for players looking to brush up on combat. This is the best place on the Spellbreak map for an active start to the game.
If you're trying to keep your head down and avoid a fight till you can loot up, you should head for Shadowgrave, Brightwell tower, or Deadmoss. All of these places are pretty remote and rarely get much traffic. The downside is that you're also quite remote, so acquiring skill points isn't as easy as it would be if you had dropped in somewhere more populated.
This Spellbreak map guide covers what is currently on the map, but the game is evolving. With each update, the map becomes different and more to do is added. Each time more is brought to the map, you need to re-evaluate your strategies. The map is currently fairly plain, but there are places you can go to ensure that you get enough loot or encounter other players quickly.