Spellbreak has been in early access long enough to rack up 28 updates so far. As the game gets closer to releasing on a wider scale, it begins to look more complete with every iteration. Release 28 has continued to build on recent work to the game. Mechanics have been polished, the map filled in even more, and some of those annoying bugs squashed.
The game is still lacking some of the features players are most excited about like Duos. The game's map gets fuller with every update, but getting it to a satisfactory level of 'fullness' appears to be taking some time. Some players even have issues with the movement system, while others knowhow to exploit it. Sure, Spellbreak isn't as finished as Fortnite yet. But let's be real here, there is early access then there is 'Fortnite Early Access'. Spellbreak is still very much under development.
While a lot of Release 28's changes are minor improvements, there have been some big changes. You should go through these patch notes to ensure the team behind Spellbreak hasn't decided your favourite Rune is broken and nerfed it completely! There haven't been too many big mechanic changes this time around, so most player classes and Gauntlet choices are still safe!
New Additions to Release 28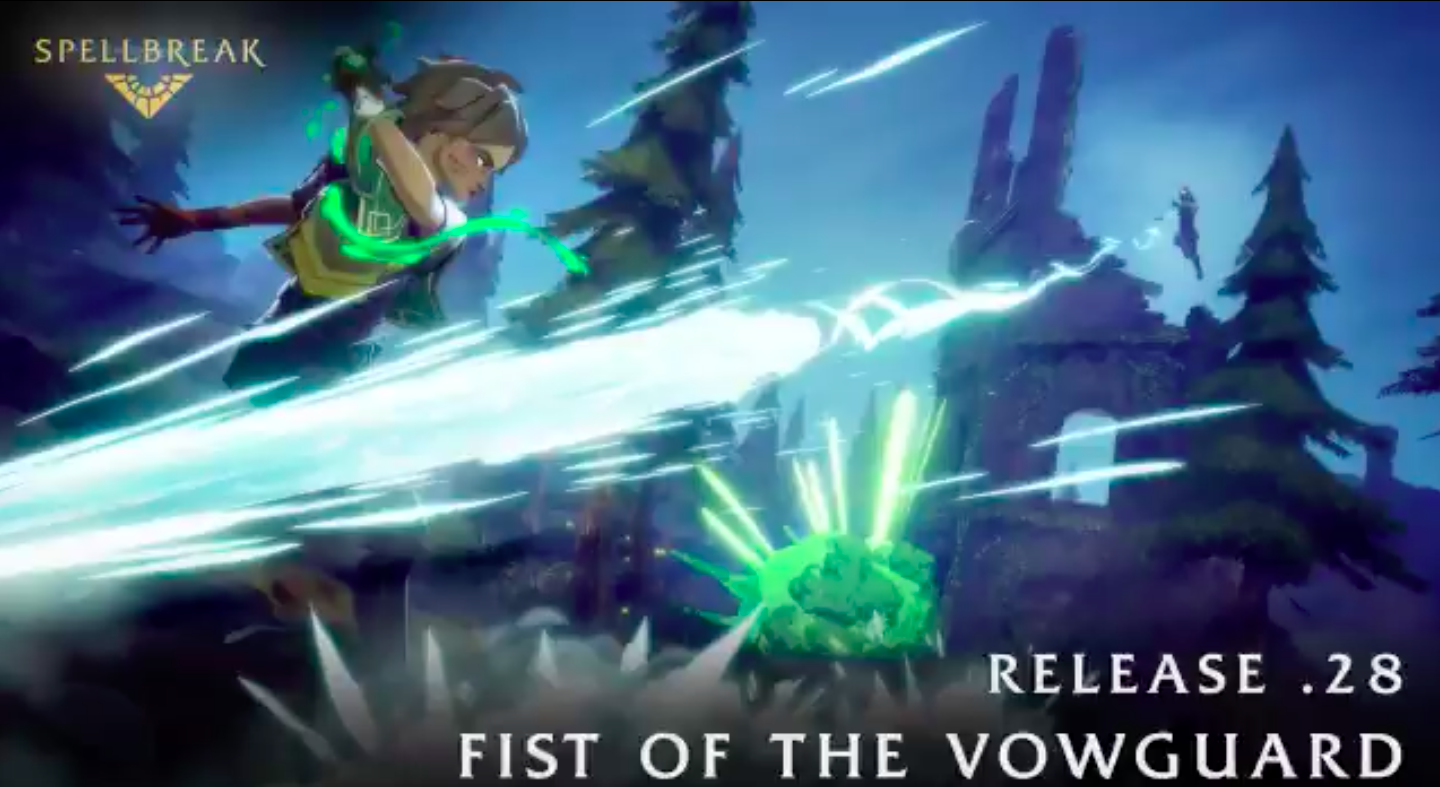 The Chronomaster Rune
This rune has been completely updated in Release 28:
You will be returned to where you were when you used this rune 4 seconds after using it. Your health and armor will be returned to a higher value after using Chronomaster too.
Negative effects on you for using it have been removed.
While rewinding, you're now invulnerable.
The cool down is now 15 seconds.
These changes kind of make the Rune useless. If they stick in the game and aren't just an experiment during Release 28, you might want to reconsider bothering with this rune.
Team Matches
During gameplay, you can now see your team mates more clearly.
There will be outlines in a blue or green highlight. You will be able to see this outline through any surface, so you will always be aware of their location.
The UI in the pre-game area now gives you more detailed information on your team mates. This should help you co-ordinate with your team mates.
A bug has been fixed that left players in a party after they shut the game down.
Map Changes in Release 28
The Lowland Outpost has been redesigned. This area is now a bigger base that should add some variety to the area.
Fever Ridge has been made bigger and entirely redesigned! This area is now a whole fractured island as well as a broken down village.
A new area has been added in Release 28! The home of Garrick, the enlightened Vowkeeper. It is in the Westmar region and makes for an additional point of interest, even for those uninterested in the lore.
The northern wall of Westmar is now taller.
Quite a few bug fixes for collision or problems with the gameplay.
Other Changes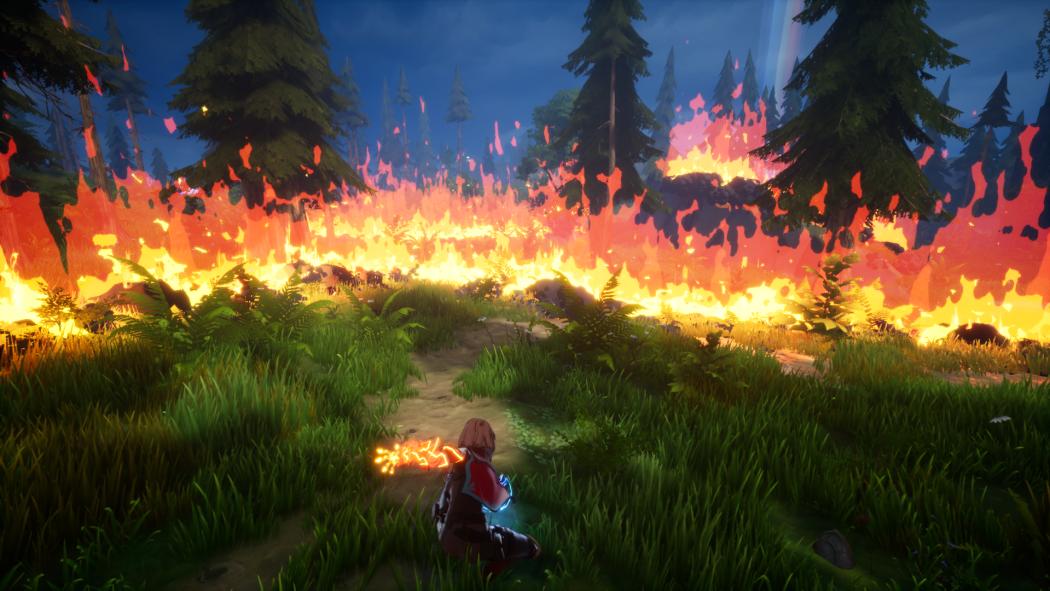 A few other quality of life improvements have been made:
UI Changes – Changes to the entire UI are still underway but so far the kill feed has been moved to the top left corner of the HUD and player vital information has moved to the bottom left.
Some new animations and VFX have been added. Most notably for gameplay, characters will now visibly be aiming when using the Ice Lance, so be aware that your attack is being telegraphed.
All marked enemy players are now highlighted in red.
Various bug fixes.
The major changes to Chronomaster may be disappointing for some, but a rebalance of runes might be likely after this change. The other improvements have largely focused on the map, a big plus for most players. Spellbreak's map is currently one of the major things holding it back from a wider release, with each update it becomes more polished.
As Spellbreak picks up traction from Streamers, you should make sure you're getting the best frames per second and using the best settingsto make the most out of the change sin Release 28.