Apex Legends can be confusing to a first-time player. The game puts you through a very short tutorial, then you are dumped straight into the wider world. There is an awful lot to the game that first-time players won't initially pick up on. There's plenty of in-depth guides to help you out with the game. However, this beginners guide will teach you the basics you need to get started. This way you can get involved in the game before you learn the deeper strategy.
The first decision for any beginner in a game of Apex Legends is to pick a character. Apex has a number of characters available to you in the beginning and a few more to unlock further down the line. For your first game, if you're a complete beginner, you should try Bangalore or Lifeline. Bangalore is a good legend for beginners that have experience with other shooters. She is a strong attacker, with abilities like smoke bombs that don't require too much knowledge of the metagame to use properly. Lifeline is a medic which can help you be helpful to your team without knowing the game too well. After a few rounds, you should read up on other characters and pick one that suits the play style you've developed.
A Beginner's Guide to Jumping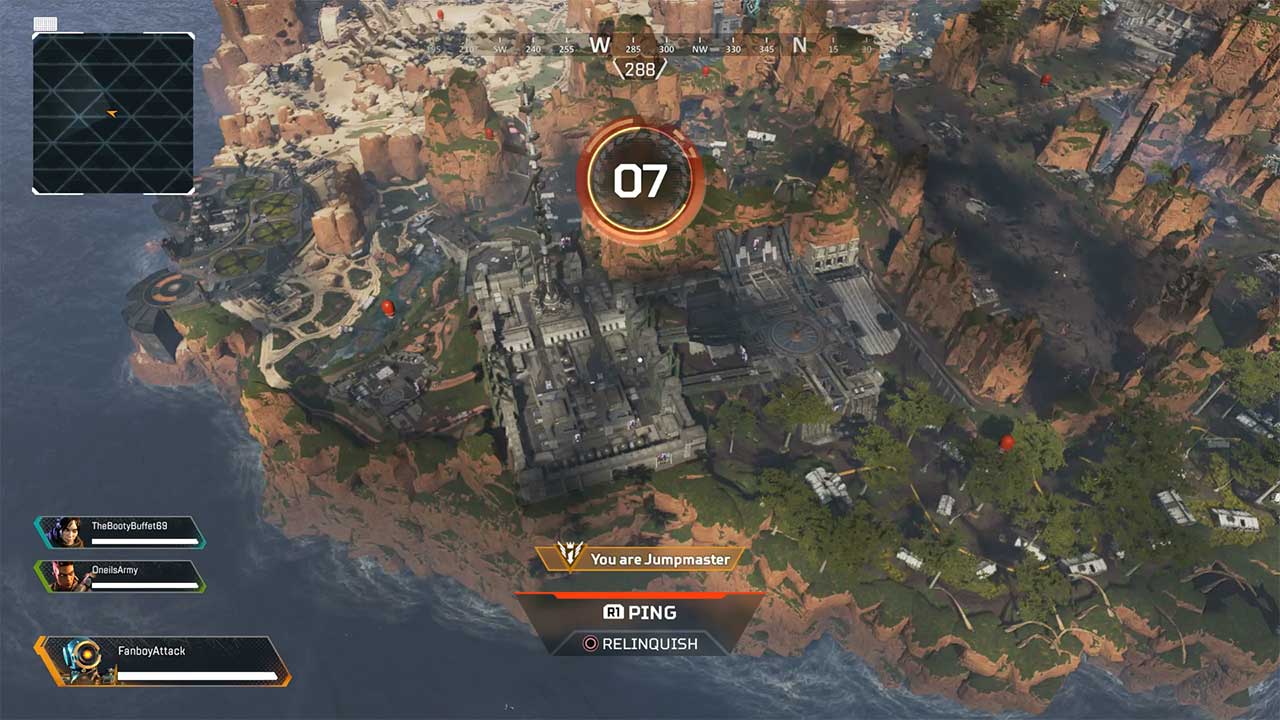 Once you've picked a character, you will be dropped into the map. You'll notice this process is a lot different to dropping in Fortnite. Each team will have a jumpmaster assigned. This player will be able to physically pick where your team lands on the map. This can be daunting for beginners. You can give you up your jumpmaster status if you're completely in the dark about where to drop. Remain with the rest of your team is safer. You can move a little just before you hit the ground, but don't stray too far or you'll be isolated from your team.
Apex Legends has player's spout colourful trails showing where they are heading. This makes it a lot easier to see where you're going to land compared with Fortnite. This makes it pretty difficult to miss another team heading for where you're aiming to land. If you're still uncertain about combat, try and avoid landing right by another team. That will force a confrontation while you're still looting. This can be a risky, so beginners might want to avoid it. As you play more of the game, you can try and learn the best places to land. For your first few rounds, it is easier to let someone else take the responsibility of being the jumpmaster.
Pinging
You need to learn how to use the ping system quickly, this is vital to winning in Apex Legends. You will learn the basics from going through the tutorial, but there is lots of more complicated pings. Try and take time to look through the available pings and figure out how to use them. There are more specific ones too. If you look in your inventory, you can ping that you need certain ammo of address exact weapons. This can be really helpful. It lets you communicate things that the standard pings don't let you.
You should at least get into the habit of pinging enemies as soon as you see them. This takes very little time and makes your entire team aware of any dangers you've spotted. If you do this, even beginners have a great chance of coming out on top of firefights.
Beginner's Guide to Weapons and Combat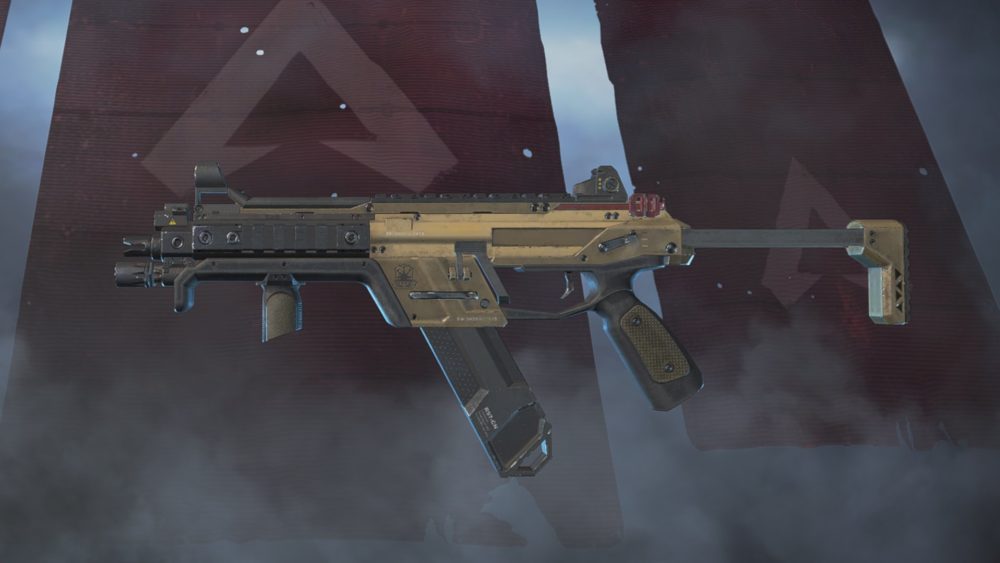 The complicated system of weapons in Apex Legends can be daunting to beginners. It is not as complicated as it seems. There are specific weapons that you should prioritize looting. However, for your first few games, you should manage to cope with what you receive from looting. Something that is fresh to Apex Legends is all of the weapons mod. These add-ons are really important. There is no point in having a well-stocked team if you don't use mods.
When you pick up weapon mods, you will automatically attach them. These means your weapons will automatically take on the best mods that you find. This simplifies this system and means you don't have to waste time picking one over another. Each is also color coded depending on their worth. When you find a new weapon that fits the same mods, equipping it will automatically transfer your mods over. So you don't have to bother finding them all again, which is nice.
Beginners might not entirely understand health in Apex Legends. There are two health bars in the game. One of these if your general health and the other is armor. The armor is rechargeable and can be stocked up by finding shield cells. You can also equip a knockdown shield. This will give you a small shield once you're knocked down to give some safety while your teammates revive you. If you do die, you can be revived by bringing your banner to a Respawn Beacon. If anyone on your team can reach a beacon within the time limit, it doesn't matter who picked up the banner. As long as one of you collects it, you can be revived at the beacon.
Transportation and the Arena
There are plenty of other gameplay quirks that beginners might not immediately pick up on. One example are flashes next to a teammates name. Even if they're not using the ping system properly you can see when they take damage this way. Damage numbers that come off of players will show different colors indicating what level shield they possess. If you pay attention to this, you have a much better chance of winning a fight. These are detailed in more depth in our advanced tips and tricks guide.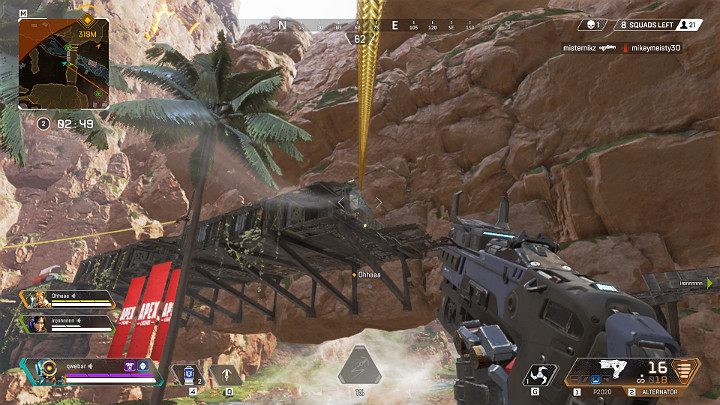 Beginners will need some to families themselves with the map in Apex Legends. The game's map is laid out very vertically. You can find zip lines all over the area. These are important as traveling vertically will allow you to cut out great stretches of running. Going downhill should always be done sliding. It is quicker and more fun. There is also no fall damage, so you don't have to be concerned about leaping off of cliffs to take a shortcut.
The arena is surrounded by a rink that will gradually whittle down the area in play. This works functionally the same as the storm in Fortnite. However, the arena is a lot denser so it is often not as much of a concern as in the other battle royales. The more you play, the more you will memorize the map. There are plenty of objects and buildings that are permanent in Apex Legends. This includes certain bits of loot. As you enter an area the level of loot will be displayed at the top left of the screen. This should le you know if it worth bothering to search.
What Next?
This information should be enough to help you start Apex Legend's with some more sophisticated knowledge of the game. There is more you can do to win your first game, even if you're a complete beginner.
As you play more of Apex Legends, you will learn more about the systems of the game and begin to develop. The next most important thing to do is to pick a few legends to use and try and memorize more of the game. Skill will come with practice and knowledge, so make sure you're prepared and play plenty of games.