Playing better in Spellbreak depends on strategy, but also the equipment that you're working with. Even the most talented player will struggle if they're getting low frames per second, using broken settings, or unhelpful key binds. Increasing your frames per second in Spellbreak will help you stay in control of your character and combat when the game becomes difficult. As Spellbreak continues to work towards a wide release, it is important to be running the game in the best quality possible.
Most pro players in any game have one big advantage, they're using settings and equipment that allow them to get the highest frames per second possible. This is true for all online games. Using a higher quality PC will obviously boost your FPS in Spellbreak, but there is more that you can do. However, even the most basic equipment is capable of higher frames per second in Spellbreak than most players achieve.
FPS in Spellbreak can be really important. While it isn't a shooter, combat happens fast. Each Gauntlet's attacks have different timings for when they're active, combine this with the possibilities for combos of these attacks and you have a pretty complicated system. To pull off the more advanced combos, you need a high frame rate to keep in control of what's happening. Low performance is really going to let you down if your strategy depends upon exploiting movement mechanics. There are a few different things you can do to start getting better frames per second in Spellbreak and winning more games.
In-Game Setting Changes to Get a Better Frames Per Second in Spellbreak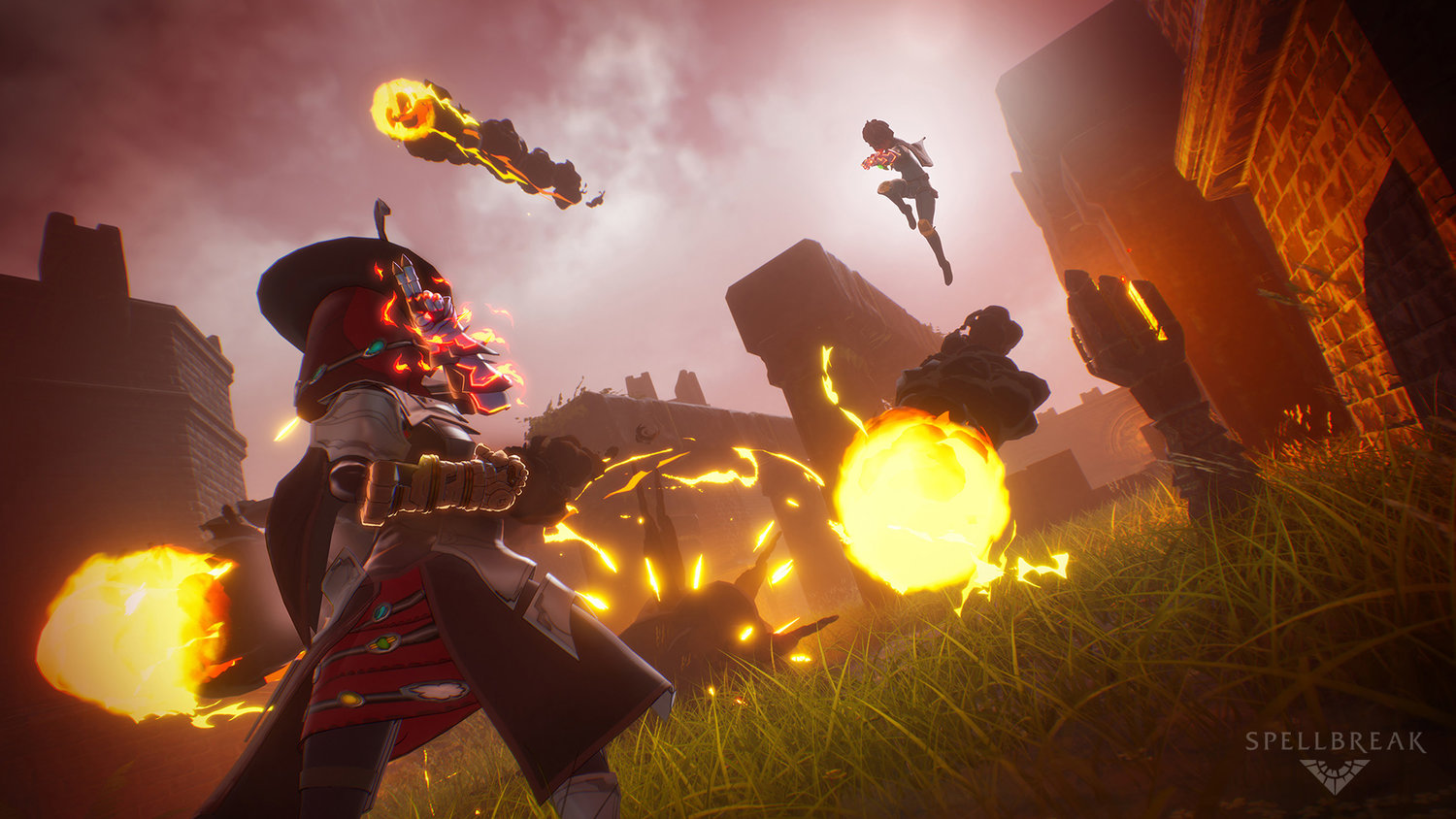 There are some basic in-game changes you can make to your settings to achieve the best FPS in Fortnite possible. These are minor changes that you can make by entering the settings page within Fortnite.
Display Mode – Fullscreen
Display Resolution – This should be set to that of your monitor. However, if you're really desperate for a frames per second boost in Spellbreak then you can lower this down.
Limit FPS –Limiting FPS is helpful if you're streaming Spellbreak. However, if you're just playing you don't want to limit yourself too low. Setting a high limit can help high-end PCs achieve a stable high frame rate, but you shouldn't set this any lower than the Frame rate you can achieve.
Graphical Quality –The lower you have this, the less taxing it will be on your CPU. However, there is a trade-off since it does affect gameplay.
3D Resolution– This should match your display resolution.
View Distance – View distance is really important since it affects your gameplay. You should have this set to Medium as a minimum, and higher if your computer can handle it. While this will affect the FPS in Spellbreak you manage to get it is a necessary sacrifice.
Shadows – Shadows have a major impact on frame rate and add nothing to your gameplay.
Anti Aliasing – Low or Off.
Textures –Medium, or low if you're after a bigger boost. This isn't particularly taxing but it can help.
Effects – Unlike other Battle Royales, the effects are pretty important for Gameplay so you will need these on to a decent amount.
Outside Changes for a Better FPS in Spellbreak
As well as these in-game measures for a better rate of frames per second in Spellbreak, there are some things you can do outside of the game. The first involves tampering with the game's files. Spellbreak doesn't actually give you the option to change all of its settings in-game yet. However, it is possible to lower a few other settings to increase your FPS in Spellbreak. This is done through the configuration file.
First, you need to turn on hidden files. Then navigate inside of the Spellbreak files within your user account and find the file named 'GameUserSettings'. Open this up with an editor.
With this open, change the foliage quality from 1 to 0. This is a particularly taxing setting that does little to enhance gameplay. Turning it off can save you a lot of time.
After you're done, you need to set this file to read-only. This will prevent Spellbreak from overriding it the second you reopen the game.
If anything goes wrong with messing with this file, simply move it out of Spellbreak and when you next launch the game it will re-create your settings file.
Close Down Unnecessary Programmes – Increasing your frames per second in Fortnite largely depends on how much CPU you're making available to the game. To give it more space to achieve a better frame rate, you need to close down other drains. Any non-essential programs should be shut down while you're using Spellbreak.
Space – Clear as much space as possible out on your computer. Additional free space boosts your performance and gives you a better FPS in Spellbreak
These changes should help you get the best possible Frames Per Second in Spellbreak, giving you advantage no matter what PC you're using.