Spellbreak defense moves aren't exactly the focal point of the game. It is fast-paced with gauntlet magic flying off in every direction, combining into bigger spells. While using the right Gauntlets goes a long way towards winning a game, you also need to have a good defense. Being able to conserve your health will save you from using your equipment, allowing you to prioritize your looting to focus on items that give you an advantage rather than healing items.
Spellbreak defense is a neglected area of play. Most players just don't bother with it. This can give you a serious advantage over the crowd. Since no one is careful about their defense, using successful defensive strategies can help you win more games. Using a combination of movement and other spells, you can dodge most attacks in Spellbreak. However, you need to learn how to use the runes and gauntlet combos to deflect and dodge rather than just attacking.
Basic Spellbreak Defense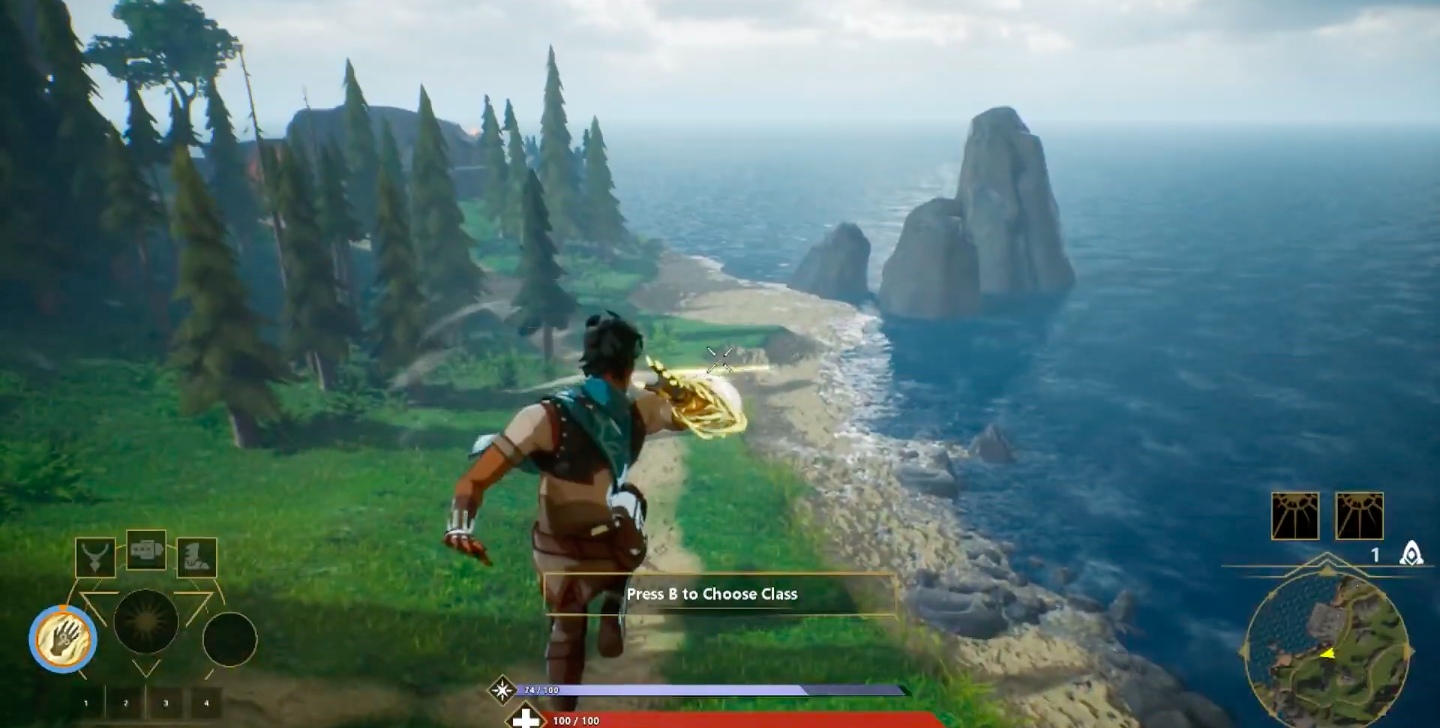 Movement is the main Spellbreak defense used by players. These are the basic things you can do, which you need to know.
You can use a combination of runes and character classes to enhance your movement. However, this requires you to build your entire loadout around moving quicker. This isn't always ideal. Instead, you need to make sure you've got at least one Rune that can help you move out of the way of an attacking. Blink or dash but work well.
Using these as a Spellbreak defensive move is simple, just use your rune charge when an attack comes your way.
The Tornado attack works similarly. You can use it project yourself up into the air, which should allow you to flee an attack.
These are the most basic moves. However, you won't always have a rune charge spare. Often, attacks will be coming in too quickly for one rune charge to be much help. The tornado dodge is also a pretty predictable move. This is where you need to be using more advanced Spellbreak defense strategies.
Spellbreak Defense with Gauntlets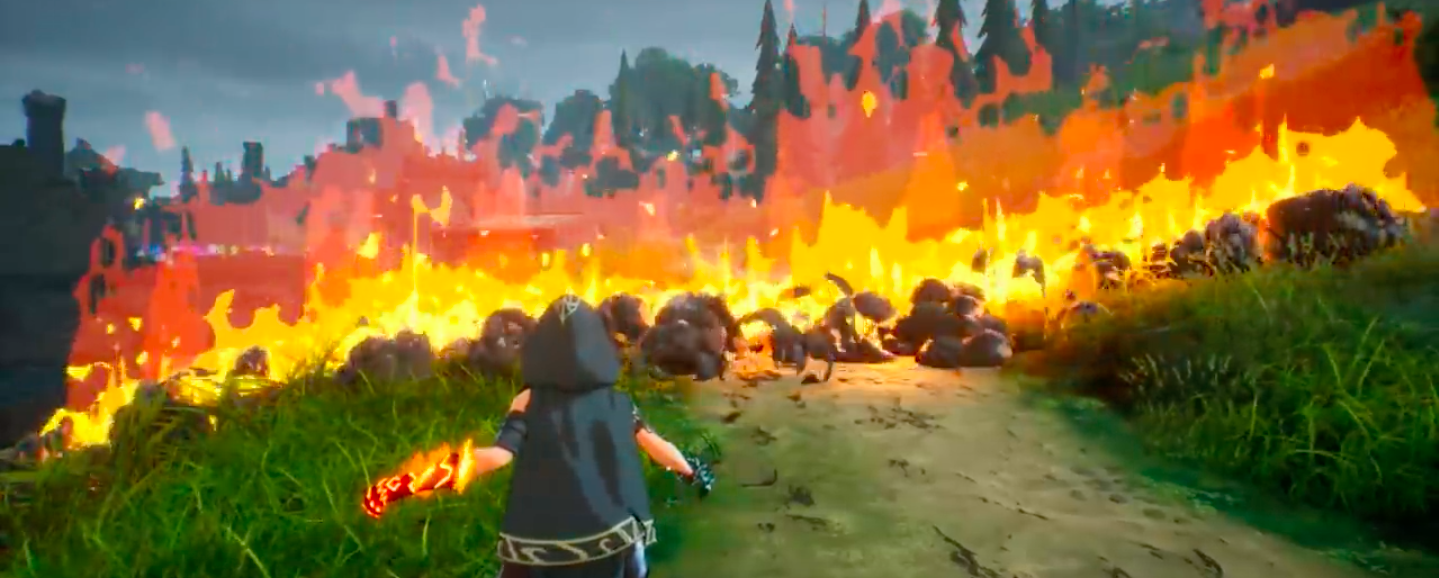 You don't have to only use gauntlets for offensive purposes, they also make a great defense.
Firewall – Throwing up a firewall can stop long-range attacks in their tracks. It provides cover for you to flee around a corner or into one of the buildings on the map.
Firewall Combos – The firewall is useful for blocking the vision of enemies, but it also blocks attacks. Most Spellbreak attacks with react to the firewall with a combo. This means trouble if you're right by the wall. However, if you're a good distance behind then this firewall is going to block projectile attacks. You can exploit the firewall's combos this way. If you're using the Pyromancer class with its firewall healing properties too, then a firewall can be a great Spellbreak defense strategy.
Toxic– A Toxic Cloud will also block out other attacks, depending on which gauntlet you're being attacked with.
Ice – Icebergs are a great blocking tool, especially when combined with a toxic cloud.
Tornado – The tempest allows you to escape in the air. However, you can also throw out a tornado as a blocking move. Spells that hit it will become a vortex instead of passing through. This blocks the enemies vision of you and gives you cover to escape.
Using a Vortex – When flying upwards in a tornado to escape, creating a vortex out of it will give you some extra cover. Since using the height of a tornado to get away from an enemy is easily countered, this stops the enemy from seeing where you're headed.
Deflecting Attacks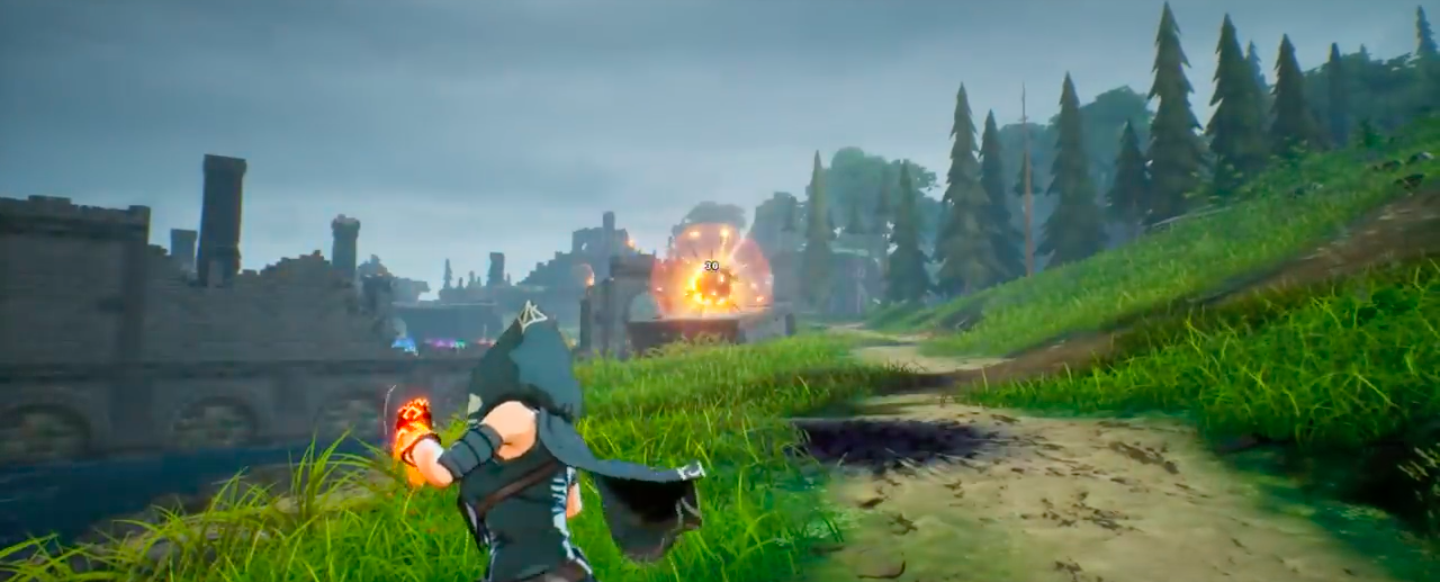 While throwing up walls stops some attacks, it won't always work. If you're skilled at aiming in Spellbreak, you can use your projectiles to stop others. This is a Spellbreak defensive maneuver that is quite difficult to perform though, so it will take some skill and practice.
Some spells won't be affected by this. A fireball can effectively stop another fireball or a toxic attack. However, the wind is going to stop your fireballs pretty easily. Wind can push projectiles off of their aim if you fire towards them. This is a great Spellbreak defensive move since most projectiles towards you can either be blocked or redirected.
Spellbreak defensive moves require a bit more skill than offensive. It is a lot easier to spam spell attacks and do some damage than it is to deflect and dodge. However, with enough practice, it can be an effective way to play. Since it is a neglected strategy, it gives you something of an edge.
If you want to win more games in Spellbreak, you also need to be using the best Spellbreak settings and getting the best frames per second that you possibly can. Having your game running as smooth as possible is important for winning more games.